Top 25 Working From Home Memes
When lockdowns happened, it was a strange time. While many people were upset about having to work from home and unsure about the future, it turns out that for many people, working from home has been great. Many of us are more productive, have more time for family, and enjoy a greater work-life balance. 
However, as working from home has evolved into hybrid working post-Covid, we're increasingly seeing some of the challenges and potential downsides of working from home. These include:
People being more easily distracted
Not having the right work environment
Not having access to all the required tech to work efficiently all the time
Losing the social bond with team members you don't see face to face often enough
Communication becoming less effective
Team motivation and productivity suffering – even when individual productivity improves
We could go on, but we're not here to list all the potential downsides of working from home.
Instead, we want to help inspire and uplift you with our selection of the funniest, coolest, and most inspiring working from home memes that we could find. Enjoy!
1. Bad communication
Communication is the lifeblood of every team. You simply can't get your work done effectively without it. Working from home means being a long way away from your teammates for a lot of the time. If you're not using the right communication software tools, then communication can quickly break down.
2. Distractions, distractions everywhere…
Perhaps you thought that working from home would mean fewer distractions when you're trying to concentrate?
And don't think you're getting off lightly just because you have a dog. They need to be walked, after all…
3. Working from home while parenting? Forget it…
Speaking of distractions, hands up who has to try and work while their kids are home?
It's enough to make you feel like this:
4. The importance of staying focused
With all these distractions, it's more important than ever to try and stay focused…
After all, without focus you can't get anything done on time or on budget, can you? Just like in this working from home meme.
5. What productivity problem?
In the face of so many potential distractions and attempts to focus, it's important to remember that productivity is the key to most successful projects. So how's your productivity when you're working from home?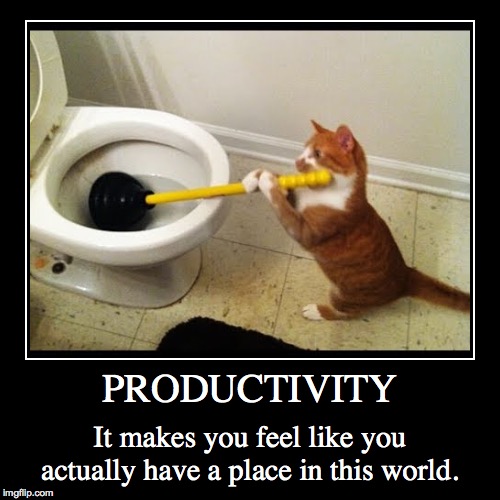 6. Slow internet connection
The slow internet connection is the worst problem facing work from homers – or at least the most frustrating.
After all, just how the heck are we supposed to get anything done when we can't even get decent upload or download speeds?
What I do when the internet is being slow
7. Problems with your tech?
There's nothing worse than your computer not working properly when you're at home and you can't get hold of anyone to help you fix the problem. This working from home meme really got me.
There's nothing for it – you're just going to have to call Tech Support…
Source: https://www.techrepublic.com/pictures/the-21-best-it-and-tech-memes-on-the-internet/
8. Sudden video call embarrassments
Video calls are great, aren't they? So convenient – until you realize how far you've let your standards drop when it comes to your appearance…
Seriously, can you get away with just keeping the webcam off?
9. Work clothes? What are they?
It's not true that now you're working from home you spend all day in your pajamas! You change out of them around lunchtime at the latest… into sweatpants.
10. Work-life imbalance
Being a little serious for a moment, working from home has had a pretty terrible impact on work-life balance for most people. Being always available means that managers and team leaders can find it harder to create necessary boundaries between working hours and personal hours. It's easy to ask for "one more thing" from your team members without keeping track and ending up asking them to work many hours extra over the course of a month – or even a week.
At the same time, it's easy for all of us to say yes to an extra job we really shouldn't, or to end up working more hours than is healthy for us because we haven't been efficient with our time during official work hours.
This is exactly why it's so important to set clear expectations for your team members when they're working from home:
Learn more about this topic: How to Set Employee Expectations for Remote Work
11. Talking on mute
Back to video calls, and there's nothing worse than talking about a serious point and saying something extremely perceptive and clever, only to realize you've embarrassed yourself by being on mute the whole time…
Although, having said that, being on mute does have its advantages: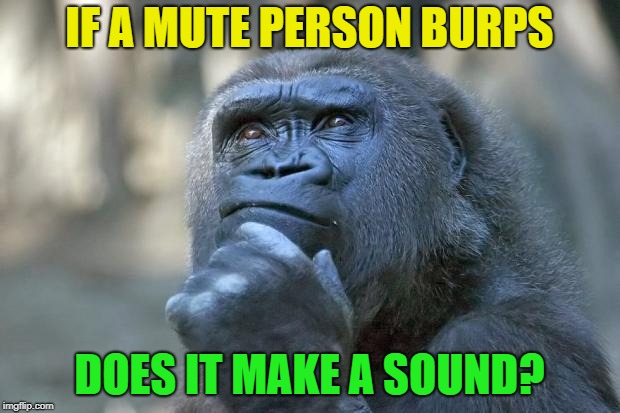 12. Losing track of time…
This phenomenon starts slowly…
But soon evolves into a full-scale problem! Just like this working from home meme.
Struggling to get remote working right? Try these tips…
I hope you've found these working from home memes fun – but also thought-provoking. After all, not every work-from-home meme will make you laugh if it strikes a nerve and reminds you of a genuine challenge that you're facing.
Remote working has presented a range of challenges for project managers and team leaders to overcome. Even though at the time of writing, most of the world has been experiencing remote working on a large scale for three years, challenges remain.
First off, here's a quick, fun yet instructive quiz to help you work out which type of remote team you have.
Second, try this article on the most asked questions about remote team working, which also comes with five tips to help you improve your performance.
And if you still need more support on the subject, consider using some work-from-home productivity tools such as Teamhood.
Passionate content marketer looking to bring better solutions to the project management space.
2020 - Present Marketing specialist at Teamhood.
2014 - 2020 Marketing manager for Eylean.